Blue Sky Service
Three generations of pilots - Professional service - Individual approach
We are a family business with more than 15 years of experience. We offer a wide range of aerial work and services, and above all offer the use of our airplane and helicopter fleet to meet your individual needs.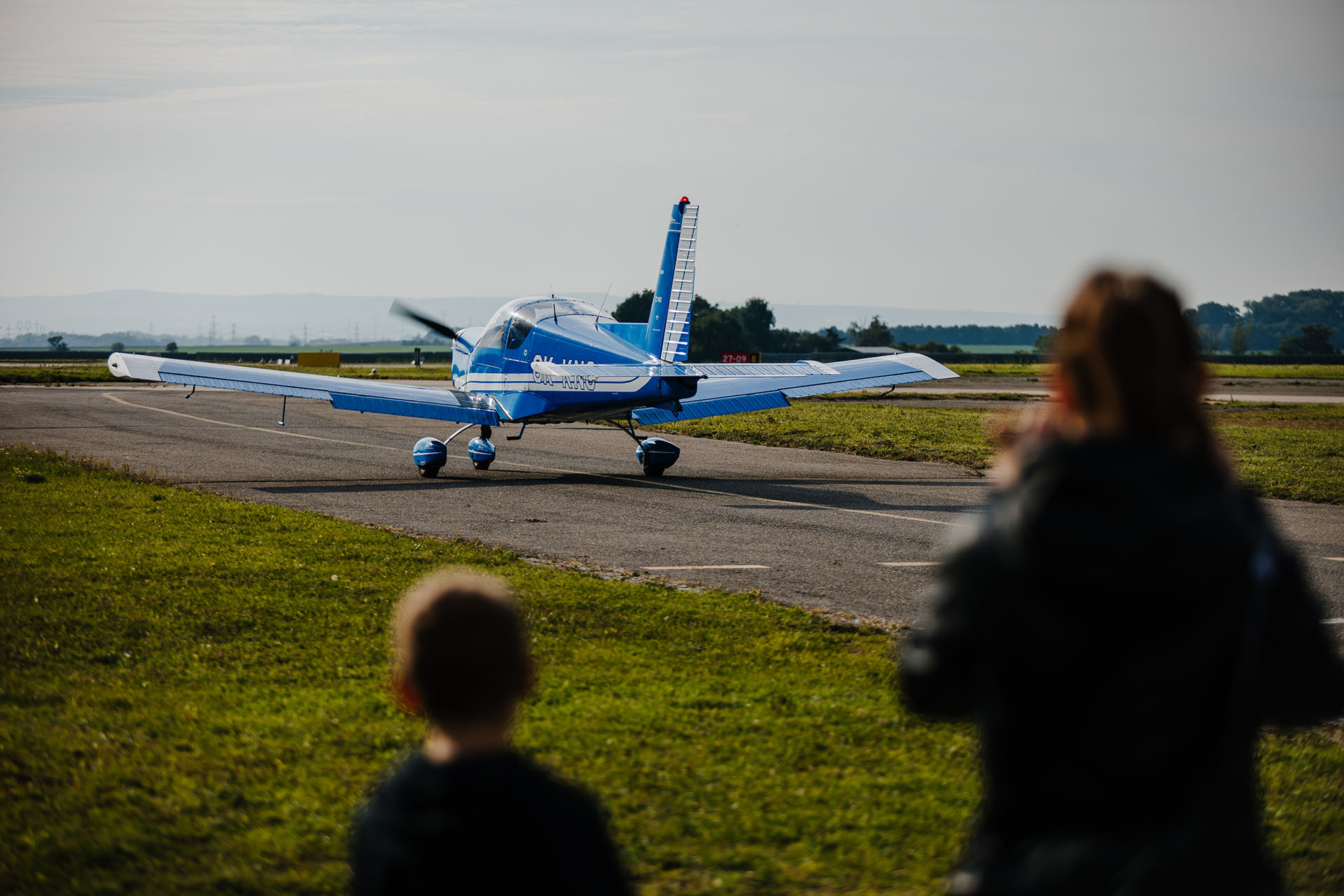 Leisure flying and professional services
Blue Sky Service is run by three generations of the Veselý family – Pavel, Michal, Pavel Jr. and Lukáš. We fly from the international Brno-Tuřany Airport all over the Czech Republic and to many European destinations. In 2022, we flew approximately 1,274 hours in helicopters and 1,259 hours in airplanes.
We founded the company in 2003 and gradually expanded our portfolio of services and fleet of aircraft. Today we operate 27 different machines. Do you want to fly in a fighter jet? Get your license to pilot helicopters? Are you looking for an air taxi or air transport? Do you need help servicing your own plane?
Whether you'd like to give someone an unforgettable experience or are looking for an efficient way to reliably get to a business meeting, we can meet your individual needs.  We always do our best to make your wishes come true and add a new dimension to your experience.
Feel free to call or write us at any time. We'll help you get up there.
Our flight school offers basic courses for beginners to get a license to fly airplanes and helicopters, as well as expanded qualifications and specialized courses for those who already have a license.
See the world from a height of 150 to 300 meters on a sightseeing flight. Bring your family along for a helicopter trip. Do you want to see what Moravia looks like upside down during aerobatic manoeuvres? Or try your hand at piloting a helicopter or plane?
You decide when and where we fly. We will transport you quickly and discreetly. Choose from a wide range of aircraft in our air taxi fleet. We specialize in highly efficient transport of people and freight by helicopter.
We provide comprehensive maintenance, specialized aircraft inspections, and helicopter and aircraft repair. Regular maintenance is essential and our highest priority. We provide aircraft maintenance according to the Part 145 international regulation.
We have many years of experience and offer a broad spectrum of aerial work.  We use our fleet of aircraft to offer reconnaissance, advertising, adventure or demonstration flights.  We perform aerial photography and aerial construction work.
Fly above the earth at 750 km/h with experienced former army fighter and fighter-bomber pilots. Our training jets are guaranteed to give you a unique and thrilling flying experience, packed with adrenaline.